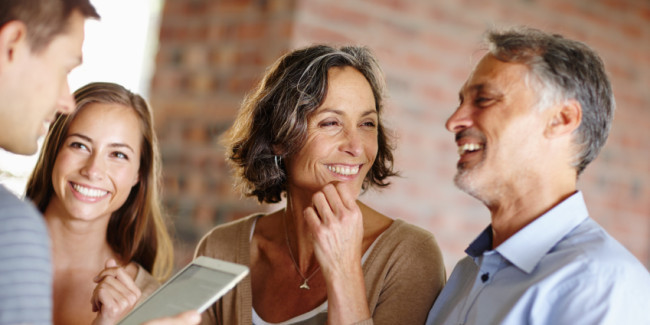 As your Lancaster dentist, Dr. Douglas B. Weber understands that your time is valuable. In order to streamline your visit, you can access all of our Douglas B. Weber, D.D.S. patient forms online, complete them at your convenience prior to your appointment, and bring them in with you to the office.
If you would rather complete paperwork at our office, we ask that you arrive 15 minutes before your scheduled appointment, enjoy a complimentary beverage, and feel free to ask for our assistance with any questions you might have.
To download and fill out forms ahead of time:
Click on the links below to open each form in a new tab.
Click the "Download" button, or right-click and select "Save Page As" to save the form to your computer.
Once downloaded, open up each PDF document in Adobe Reader. To complete the forms, click in each blue box and type your answer; then save the document when you are done and print it out. (You can also print the forms out first and write your answers.)
Please take a moment prior to your scheduled appointment to download our patient forms. We ask that you complete the forms and bring them with you to your appointment so we may better assist you in a timely manner. Thank you for your confidence in our Lancaster, CA dental office, we look forward to assisting you with all your dental needs.
Dental Fear & Anxiety Questionnaire
HIPAA Notice of Privacy Practices
> HIPAA Privacy Acknowledgement Form
Please call us at (661) 952-7865 or use our online appointment request form to schedule an appointment with Dr. Douglas B. Weber in Lancaster, California today.