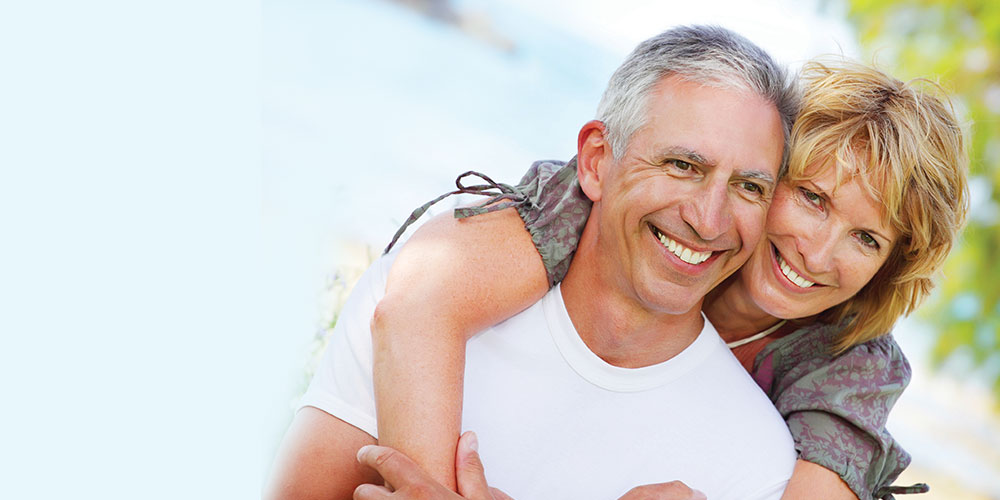 Over time teeth can become weak or severely worn down, leading to decay, cracking, and breaking. This can cause pain and embarrassment. At Douglas B. Weber, D.D.S., Lancaster dentist Dr. Douglas Weber can restore your teeth to the right size, shape, and strength, alleviating your discomfort in the process. A natural-looking, custom-made concealment called a dental crown can be fit to your broken tooth, returning your smile to its beautiful, natural state.
What Is a Dental Crown?
Dental crowns offer a permanent and protective solution for a damaged or broken tooth or teeth. They can be made out of a variety of materials, such as gold or acrylic resin; however, the natural look of porcelain is the preferred material for most crowns.
What Is the Procedure for Getting a Dental Crown?
The process for creating and fitting dental crowns takes place over two to three visits across two or three weeks. Dr. Douglas B. Weber first removes all decay; then the damaged tooth is sculpted and prepared for being fit with a crown; and finally, an impression of your tooth is made for creating the custom tooth crown. You will be fit with a temporary crown while you wait for the permanent one to be made. When your crown is completed, Dr. Weber places it onto the permanent tooth, ensures the fit and look are correct, and cements it into place.
Once fit with your permanent dental crown, you'll see that it was worth the wait. When crafted carefully and with your individual needs in mind, a permanent crown can restore your confidence, comfort, and overall quality of life.
FAQ
Q. How much do crowns cost?
A. The cost of a dental crown varies according to the size, location, and material it is made out of. We offer a wide variety of payment and financing options to ensure that patients in need of a crown can afford one. Call to set up a consultation and receive an estimate of what your personalized treatment will cost.
Q. Are crowns temporary?
A. A high-quality crown can last 10 to 20 years if properly cared for. However, if it isn't brushed and flossed regularly, it can fracture, and the supporting tooth can still get cavities.
Q. Is the procedure painful?
A. At Douglas B. Weber, D.D.S., our priority is to deliver gentle, compassionate care. This commitment, combined with our sedation options, ensures that receiving a crown is a comfortable experience.
To learn more about how crowns can restore your smile, call us at (661) 952-7865 or fill out our online appointment request form to schedule an appointment with Dr. Douglas B. Weber in Lancaster, California today.