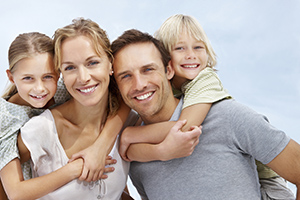 Douglas B. Weber, D.D.S., in Lancaster, CA, can help restore teeth to their optimal form and function if the tooth structure has been compromised in any way. Unfortunately, most people will need some sort of dental restoration in their lifetime as a result of normal wear, decay, and accidents, but the advances in dentistry have made the process of dental restoration more efficient and comfortable.
Restorative dentistry services at Douglas B. Weber, D.D.S. include: sealants, fillings, mercury free Filings, dentures and more. Find more information about our dental restoration services in the links below.
Please call us today at (661) 952-7865 or fill out our online appointment request form to schedule an appointment!