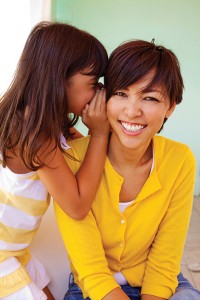 Of all the ways a person can convey confidence and happiness, a powerful, gleaming smile might be the most instantaneous. A bright, white row of perfectly aligned teeth is not only beautiful but also mesmerizing. It's hard to turn away from a stunning smile — do you have one that you love to proudly display?
Few people are blessed with a perfectly aligned, bright smile, but our Lancaster, CA dental office has helped many happy patients achieve one. Through a process we call "smile design," we can transform your mouth using the artistry of our dental healthcare professionals to create a gorgeous grin that you'll never want to hide. So what does smile design entail?
Performing consistent cleanings and root scaling to make sure teeth are healthy and cavity free
Filling cavities and putting a stop to other signs of decay
Restoring damaged or missing teeth with crowns or implants
Creating veneers for teeth that have intense staining or are misshapen
Treating misaligned teeth with an alignment-therapy method
Whitening the teeth using in-office procedures that can immediately brighten teeth by an average of eight shades
Not everyone will pursue the same smile design process; having just one of these procedures done can vastly improve the quality of your oral health and your confidence.
If you're wondering which procedures would be most helpful in achieving your perfect smile, set up a cosmetic dental evaluation with Dr. Weber today. After you tell Dr. Weber what you're looking for, he will discuss our guidelines and cover the unique changes he can make to your teeth to turn the smile of your dreams into a reality. Please call our Lancaster, CA dental office at 661-952-7865 or complete our online form to request an appointment and find out what the latest advances in cosmetic dentistry can do for your smile!